Grate for Elite Egress Well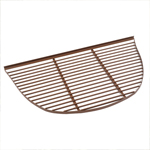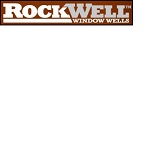 Specifications
Item #: RW-GE-6644
Manufacturer: Rockwell
Width: 66"
Projection: 44"
Materials: Powder Coated Steel
Weight: 60 lbs.
Code Compliant: Yes
Notes: Engineered to hold up to 500 lbs.
Production Time: 5 -10 business Days

Item #: RW-GE-6644
Availability: In Stock
Description
A window well grate adds additional safety to your window well installation by making sure family members don't accidentally step into the window well. Natural light comes through as does ventilation. Finishing a basement becomes safe within and without. Made of 1/2-inch metal tubing and angled iron, these 73 inch by 42 inch safety grates are powder coated with an earth tone color that will blend into your home's natural landscape. Able to withstand 500 lbs., it is not designed for continual foot traffic.
Customer Reviews (1)
Click here
to write your own review.





Service was great!
I was impressed at the special attention EgressWindows took in making sure I had the right product and ensuring timely delivery.
---