Life Step Ladder for StoneWall Well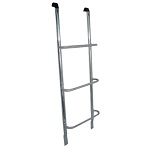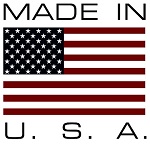 Specifications
Manufacturer: St. Paul
Height: 3 foot - 6 foot
Materials: Galvanized Steel
Weight: 15 lbs.
Code Compliant: Yes
Production Time: 4 - 5 Weeks

Item #: SP-LS-XXX
Availability: Out of Stock
Description
Life Step Fire Safety Ladder for the StoneWall Well provides you with a secure means of egress in an event of an emergency. With no assembly required, this galvanized steel ladder has rounded handholds and easy grip rungs for even the smallest of users. The 3-4-5 or 6 step option available for any size StoneWall Well. A fire safety ladder is required by law in window well installations having depths greater than 44".
Customer Reviews (1)
Click here
to write your own review.





GoodLaddef
Ladder is easy to install and more than adequate for the job
---